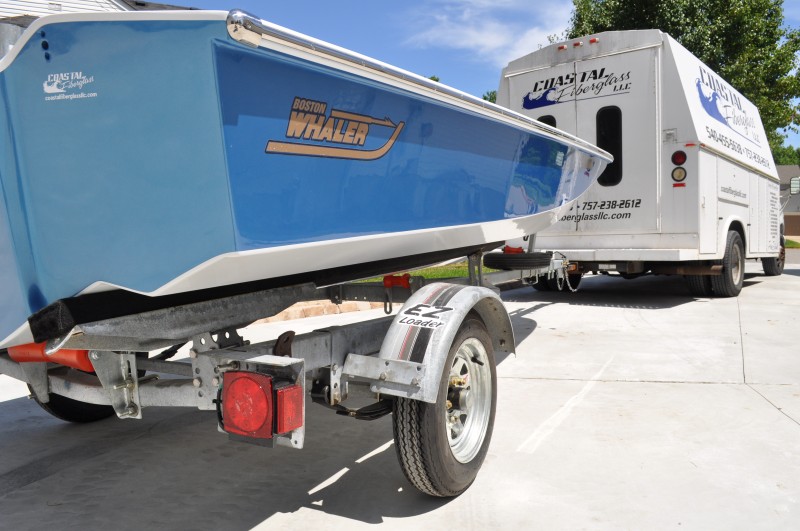 Welcome to Coastal Fiberglass, where we specialize in fiberglass repair and gel coat matching. We are dedicated to quality craftsmanship and personalized service. Our quality repair work is done to ensure your investment maintains its value and appearance even after a major collision.
Expert color matching and repair techniques, combined with the use of quality materials insures that Coastal Fiberglass produces some of the finest repairs available in the industry.
Coastal Fiberglass clients appreciate our commitment to quality. In the past Coastal Fiberglass has endeavored to exceed our clients' expectations, as a result has built many long lasting relationships. Coastal Fiberglass strives to make each clients experience a pleasant one.
Full range of fiberglass composite structural and cosmetic repairs. Fabrication and manufacturing of any kind.
– Refinishing, custom paint work, all marine brand topcoats, epoxy coatings, aliphatic coating, industrial coatings
– 50' spray booth to accommodate extra large projects
– Sand blasting and removal of old coatings
We will work with your dealer or manufacture to resolve any issues you may have.
Call us and we will handle your insurance claim for a rapid stress free resolution to your collision needs
We strive to provide our customers with excellent quality work and pay specific attention to detail. Based upon this work ethic, our outstanding reputation continues to grow through new and repeat customers. Craig is a hands-on owner who states, "Treat people the way you want to be treated and repair their special property as if it were yours!"
Several examples of various project repairs and restorations are included on this site. They highlight the quality we provide.
WE STAND BEHIND EVERYTHING WE DO!